10 Gorgeous Gifts for the "Beauty Addict"!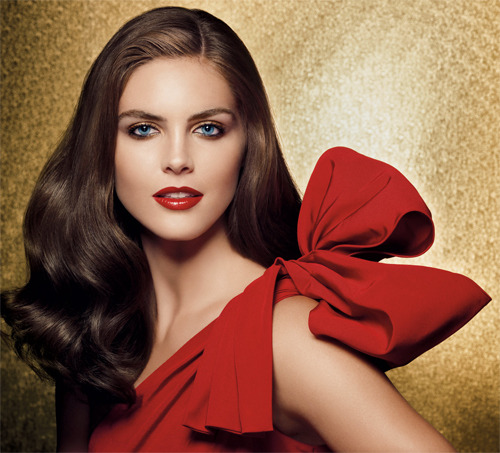 1.  A gift certificate for a makeup application, makeup lesson, or airbrush tan! – Let her feel like a celebrity and get her makeup done by a professional….I promise you ANY girl/woman would love this! (If you would like to purchase a gift certificate from me, email makeup@kristindaniell.com )
2.  Sun Laboratories Self Tanning Lotion -  I swear by this stuff!  I get the ultra-dark color in the lotion version, so that you can see a difference in one coat.  Don't worry though, there will be no streaking, orange color, or weird smells with this product!!  This is by far the best self tanning lotion on the market (and trust me, I've tried them ALL!)  Available at www.sunlabsonline.com
3.  Benefit Ooh La Lift! -  This product is amazing and everyone with any skin type can benefit from it!  It is basically like an eye treatment/cream with a lavender kick so that it actually BRIGHTENS the under eye area!  I use this on all my clients under their concealer to get rid of dark circles.  You can also use this product by itself….get rid of dark circles AND get an instant lift?….it's a miracle!   Available at www.Sephora.com
4.  Facade Waterproof Eyeliners -  Trust me when I say these are THE BEST EYELINERS!  They are extra soft, smudge beautifully, and are completely waterproof!  They have lots of gorgeous colors:  Bardot (black), Minx (rich, dark brown), Bombshell (pearly taupe), Lido (rich navy – beautiful on the waterline), Siren (soft, pale, pearly green – beautiful on the waterline for a more natural look), Lorelei (gorgeous nude/gold color that tones down anything…wear it alone or layer it over black or brown to soften the look!)  Order them by calling Facade @ 713-552-1545 or email info@facadeuptown.com
5.  Kenra Hair Powder -  I love this stuff!  It's an aerosol powder spray that you spray sparingly on your roots to achieve the following:  the look of freshly washed hair, volume and hold.  (I actually am a huge fan of their entire hair care line…everything is incredible and smells amazing!)  Available at www.kenra.com
6. Smashbox Halo Powder -  If you have been keeping up with my Facebook Fan Page , and reading my blogs, you will know that I am a HUGE fan of this product!!!  This is the first powder that I have found that does all of the following:  reduces lines and wrinkles (yes, you read that right!!), hydrates the skin, and leaves a GORGEOUS, glowing finish without looking dry and cakey!  It's a little pricey, but I promise you will not use anything else once you have tried this!  Available at www.Sephora.com
7.  OPI Nail Polish in Lincoln Park After Dark (for you dark lovers) or Essie's Limo-Scene (for you natural girls) -  Dark colored nails are IN this winter…try it, you may love it!!  If not, stick to the more natural colors for a fresh, clean, crisp look!  Both of these polishes are available at www.ulta.com
8.  Too Faced Chocolate Bronzer -  Everyone should use bronzer, and I mean, EVERYONE!!!!  Even if you have super fair skin, a very light dusting of bronzer warms your skin up and makes you look "healthy"….it's just a matter of finding the right bronzer!  I love this one because it's matte (no sparkles) and gives you a healthy, clean glow!  Not to mention, it has cocoa powder in it, so it smells delicious!  Available at www.sephora.com
9.  MAC Haute & Naughty Mascara -  Good luck finding this in stock!  This mascara is so amazing!  There are two different wands to customize the type of look you want.  If you are going for a more natural look, use the long, skinny wand….if you want more of a thick, dramatic look, use the short, fat wand….if you want the most amazing lashes ever, use them both layered!!  This is one of the few non-waterproof mascaras that doesn't smudge on me!  Available at www.maccosmetics.com
10.  Aveda Hand Relief Cream -  I absolutely love this hand cream!  It's rich and creamy without being greasy or sticky!  Also, it has a nice, light scent that smells amazing!  This is a must have during these cold, winter months….but I use it year round!  ; )  (PS…The Foot Relief Cream is amazing too!)  Available at www.aveda.com
Happy shopping & I hope everyone has the very best Christmas!